The current position: Home > News >
SA8000 surveillance audit frequency adjustment!
(Time:2019-05-15 16:36:50)
Recently, SAAS official website announced that the frequency of surveillance audit will be reduced from once every six months to once a year.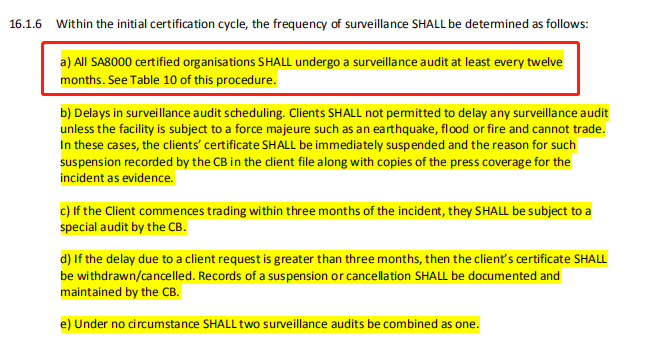 (
Source: SAAS official website)
After the adjustment, the certification cycle activity is as shown in the following table.
(
Source: SAAS official website)
Some matters needing attention of surveillance audit
(
Source: SAAS official website)