Congratulations to Guangxi Yunbo Health Technology Co., Ltd. on getting the FSSC22000 certification!
(Time:2021-07-20 16:16:54)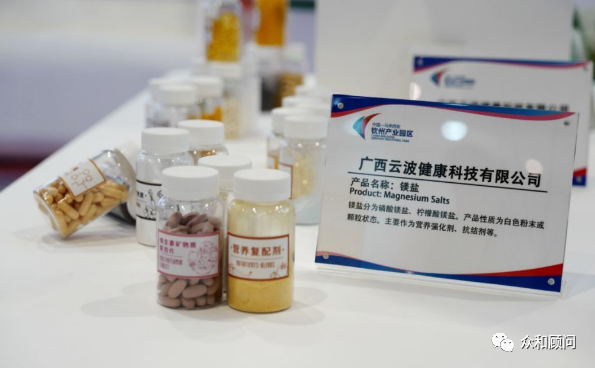 Guangxi Yunbo Health Technology Co., Ltd. is located in Zhongma Industrial Park, Qinzhou, Guangxi, China, and is committed to the integrated research and development, production, sales and service of calcium, magnesium, zinc and composite products. Yunbo Health has an annual output of 50,000 tons of food-grade drug-grade calcium and magnesium salt, with an annual output value of more than 400 million yuan. The enterprise has exported its products to overseas with high quality and high demand standards. Since 2013, it has been the first in the export of food grade magnesium carbonate in China. It is a supplier of well-known brands such as Kraft, Nestle and Swisse(Risi).
FSSC22000 is a complete set of food safety system certification standards, is also the international difficult and recognized food safety system. It provides food companies with a set of globally recognized standards, proving that they have established a comprehensive management system and fully meet the requirements of customers and industry regulations on food safety. The main purpose of establishing the FSSC22000 system is to integrate the requirements of the different verification with the food safety system method, and then ensure that the reliable food certification is issued. Many well-known domestic and foreign brand companies (such as COFCO, Jack Wong, Kraft Food, Unilever, etc.) will require their suppliers to pass the FSSC22000 certification. And ISO9001 is by far the most mature quality framework in the world, which is being used by over 750,000 organizations in 161 countries worldwide. ISO9001 not only sets standards for the quality management system, but also for the overall management system. It helps organizations succeed through improved customer satisfaction, increased employee motivation, and continuous improvement.